It was in the year 1980, when well-qualified engineering professionals founded and established Expert Equipments Pvt. Ltd. Since then we have never looked back and are in the line of manufacturing high quality hydraulic lifting systems. We started off with designing and manufacturing of industrial handling equipments, battery operated lifting and shifting equipments, machine loading, container stuffing systems, warehouse and industrial lifts and hitherto has taken initiative in introducing new concept and technology in our specialized field. We believe in originality and innovation and thus the efforts of our R&D team have helped us to manufacture some of the finest products, making us the most prominent among suppliers to multinationals and large scale industries. Our products are so unique that, now we are on the verge of patenting some of or products and accessories. With a state-of-the-art manufacturing plant located at Ambernath, and a great R&D squad, our latest innovation in the market is EXPERT LEVITATOR, a hydraulic Home Lift for the benefit of every multilevel house owner. Since establishment we have become a part of number of projects and day to day activities of various well reckoned organizations.
QUALITY & SAFETY ASSURANCE POLICY
Our priority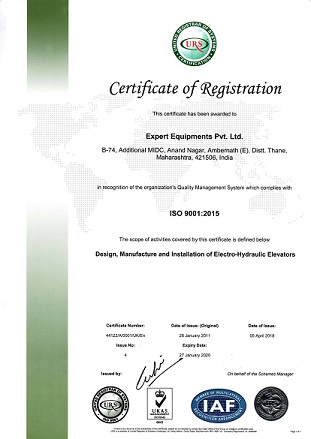 Excel with expertise, efficiency, and endurance. We will excel in our mission to produce high Quality and innovative products at optimum cost and cater it with matching service. We will improve upon our products and services above the market demand and expectation by ongoing development and upgrade our employee's overall skills and standards, by regular training and guidance. In this mission,  we treat our customer, employees, and suppliers as partners of the company and all will earn the benefit of the efforts.
"We will fulfill our total commitment to the Almighty, the  Nation and its people as a good organization."
They started it, we're following their footsteps.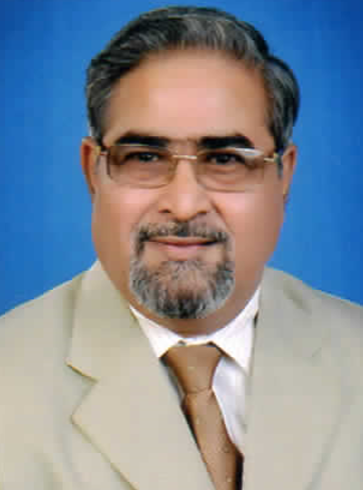 "Customer Satisfaction is key for our company's growth"
Since its establishment, Levitator has met its customers' diverse needs while striving to strengthen its technical and development capabilities. Currently, our core products, such as customized elevators for homes and offices, hold a large market share in the Indian market.
The progress of economic globalization in recent years has brought rapid changes to the business environment. We at Levitator aim to make the leap to being an overwhelmingly dominant global specialty manufacturer in the industry and will contribute to developing a prosperous society by further enhancing its manufacturing while working to reinforce its already firm management structure and base.
We sincerely ask for your continued guidance and support.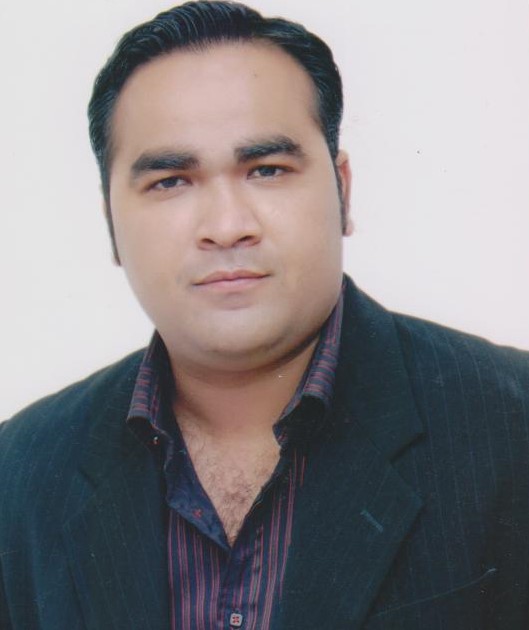 "To provide pleasure and peace of mind to our customers"
Our number one priority is thorough quality assurance and a stable supply of products, which are fundamental business practices, so that we can enhance our global quality assurance system and take customer satisfaction to the next level.
We will continue our efforts to become a trusted company that meets society's expectations by ensuring full compliance and enhancing our corporate governance keeping to heart our philosophy of "To provide pleasure and peace of mind to the people of the world".
Mr. BIPIN GALA
Chairman, Navneet Publication Pvt. Ltd.
Mr. T.B.Z NIRMAL ZAVERI
Chairman, TBZ Jewellers.
M/s. AMBUJA CEMENTS Ltd.
Kolkata
Mr. Saif Ali Khan
Actor, Mumbai
Mr. KUMARA MANGALAM BIRLA
Chairman, Aditya Brila Group of Companies.
Dr. Maker
Chairman & MD, Maker's Development, Maker Bhavan
M/s. BALAJI TELEFILMS Pvt. Ltd
Mumbai
Dr. Karan Singh
Ex Cabinet Minister, New Delhi
Mr. BHARAT GOYANKA
M.D, Tally Solution Pvt. Ltd
Dr. MAHINDER WATSA
Shivaji Park, Dadar, Mumbai.
M/s. PURVANKARA PROJECTS
Bangaluru
Dattaraj Salgaonkar
MD, VM Sagaonkar Group of Companies